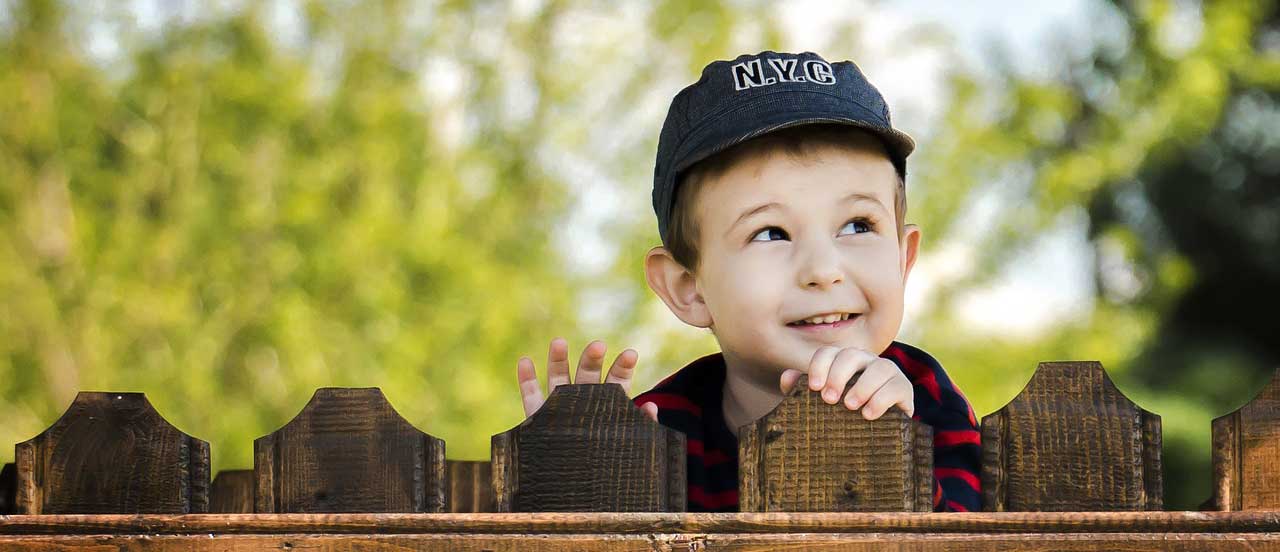 'If you look for God, He is there.
Some people say that Jesus doesn't help you pay your bills
I'm here to tell you He does.
Jesus is what this non-profit is based on and runs their mission . . . "

~ Homeless Fuquay-Varina man who was helped to find a clean, safe living situation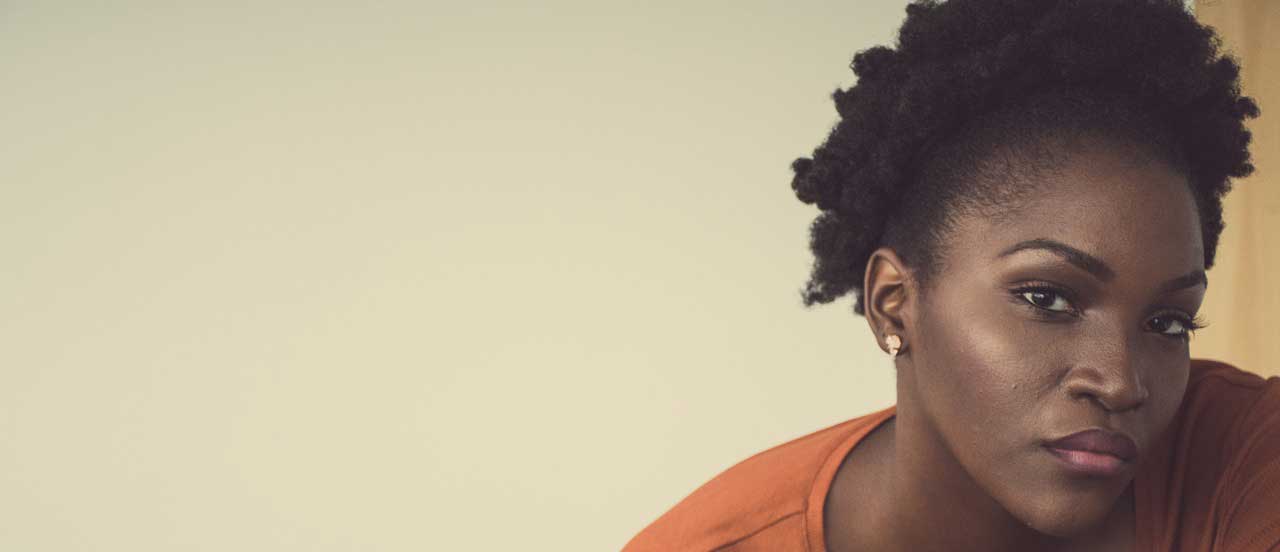 "We were in the hole with no way out.
I was referred to FACES, and my life has changed.
Ever since FACES helped me pay an overdue rental bill,
things have slowly but surely looked up."
~ Fuquay-Varina mother of two

Women make up 15% of North Carolina's homeless population
27.5% of Wake County children live in single parent households

31.7% of boys and

18.2% of girls

ages 6 - 11

in Fuquay-Varina live

below the poverty level

10% of all children live with a grandparent
In 2011, 27.3% of Fuquay-Varina grandparents

responsible for co-resident grandchildren

lived in poverty

On June 4, FACES began modified operation by responding to assistance requests remotely.
To request assistance:
Call 919-567-8100. Leave a message and someone from FACES will respond on Tuesday or Thursday between 9 a.m. and 11:45 a.m.
Or
Print, fill out, and email the intake application, along with a copy of driver license or photo ID, to exec@faces-cares.org. Please answer all questions when completing your application.
We are closely monitoring events and will re-evaluate when in-person services will be re-established. Thank you for your understanding as we as a community continue to navigate through this public health matter.
*****************************************************************
The United Way is here to help with questions and
assistance during COVID-19 public health crisis.
Visit 211.org,
dial 211, or text 898-211 to be connected
with assistance nearest you.
*****************************************************************
COVID-19 Information
Federal COVID-19 Information
Centers for Disease Control and Prevention –
https://www.cdc.gov
State COVID-19 Information
North Carolina COVID-19 Information Hub – 
https://www.nc.gov/covid19
North Carolina Emergency Management –
https://www.ncdps.gov/ncem
Municipal COVID-19 Information
Wake County North Carolina COVID-19 Information –
http://www.wakegov.com/covid19/Pages/default.aspx
Drive-thru COVID-19 testing at Wake County Government sites –
https://covid19.wakegov.com/testing/
Local COVID-19 Information
Town of Fuquay Varina Alert Center –
https://fuquay-varina.org/AlertCenter.aspx
Senior Adult Resources
Administration for Community Living –
https://acl.gov/COVID-19
National Council on Aging –
https://www.ncoa.org/ncoa_acf/covid-19-resources-for-older-adults/
Youth and Student Resources
Wake County Public School System –
https://www.wcpss.net/Page/42068
Summer Educational Resources –
https://www.education.com/resources/summer-fun
Veterans Resources
Veterans Affairs COVID-19 Resources – 
https://www.va.gov/OSDBU/COVID-19
Resources for Veterans and Military Families amid COVID-19 – 
https://www.aarp.org/home-family/voices/veterans/info-2020/free-coronavirus-resources.html
General Resources for Assistance
United Way 211 –
http://www.211.org
Wake County Food Resources –
https://covid19.wakegov.com/food-resources/
Wake Helps: A Utility Bill Payment Assistance Program –
https://covid19.wakegov.com/wakehelps/
Wake Network of Care –
https://wake.nc.networkofcare.org
Housing Assistance & Housing Resources
United States Housing and Urban Development – 
https://www.hud.gov/program_offices/public_indian_housing/covid_19_resources
North Carolina Family & Community COVID-19 Resources – 
https://www.nc.gov/covid-19/family-community-covid-19-resources
Mental Health Resources
Healthline –
https://www.healthline.com/health/covid-19-mental-health-resources
Resources for Small Business Owners and Freelancers
US Small Business Administration –
https://www.sba.gov/page/coronavirus-covid-19-small-business-guidance-loan-resources
Upwork –
https://www.upwork.com/resources/remote/covid-19-resources-freelancers-small-businesses/
FOOD DISTRIBUTION SITES OPEN MARCH 17 (textos en español se siguen)
March 16, 2020
With the announcement of school closures through at least March 27, we want to inform you of food access options throughout Wake County during these unprecedented times.
Food Offerings for families with children age 18 and younger
Several schools and community centers will serve as food distribution sites for Wake County families beginning Tuesday, March 17.
• Families may pick up food at the locations and times shown below.
• Food will be distributed by volunteers at curbside to minimize safety concerns.
• The food will be placed in safe and sanitized food containers.
Food offerings will include the following at the indicated sites for all children aged 18 and under. Mobile Markets is available to all.
• School Sites: Lunches for the day and breakfast for the next day
• Community Centers: at least one meal will be provided
• Inter-Faith Food Shuttle: Mobile Markets will be set up curbside with staples and baked goods from which families can select.
Sitios de Distribución de Alimentos Abiertos el 17 de marzo
Con el anuncio del cierre de las escuelas desde el 16 de marzo hasta por lo menos el 27 de marzo, deseamos informarles sobre las opciones de acceso a alimentos en todo el Condado Wake durante esta situación impredecible.
Alimentos Disponibles
Varias escuelas y centros comunitarios servirán como sitios de distribución de alimentos para las familias del condado Wake a partir del martes 17 de marzo.
• Las familias pueden recoger comida en los lugares y horarios indicados a continuación.
• Los voluntarios distribuirán los alimentos en la acera para minimizar los problemas de seguridad.
• Los alimentos se colocarán en recipientes de alimentos seguros y desinfectados.
• No se requiere identificación para recoger alimentos.
Los alimentos que se ofrecen incluirán lo siguiente en los sitios indicados para todos los niños menores de 18 años. El servicio Mobile Markets está disponible para todos.
• Sitios escolares: almuerzos para el día y desayunos para el día siguiente
• Centros comunitarios: se proporcionará al menos una comida
• Inter-Faith Food Shuttle: los mercados móviles (Mobile Markets) se instalarán en la acera con alimentos básicos y productos horneados que las familias pueden elegir
Cómo Puede Ayudar
Estamos agradecidos por el alcance de muchos de nuestros padres y miembros de la comunidad preguntando cómo pueden ayudar. Le pedimos que lleve cualquier donación de alimentos al Inter-Faith Food Shuttle o al Food Bank of Central and Eastern NC.
Si usted desea servir de voluntario para apoyar nuestro trabajo con el acceso y la obtención a los alimentos, complete este formulario y nos pondremos en contacto con usted pronto.
Locations and Times/ Lugares y Horarios
Currently, the following sites with food provided by WCPSS for pick up by families with children aged 18 and under – Monday through Friday, 11:00 a.m. to 1:00 p.m., starting March 17. Varias escuelas y centros comunitarios servirán como sitios de distribución de alimentos para las familias del condado Wake a partir del martes 17 de marzo.:
• Poe Magnet Elementary School, 400 Peyton St., Raleigh
• Rogers Lane Elementary School, 201 N. Rogers Lane, Raleigh
• Creech Road Elementary School, 450 Creech Road, Garner
• Wendell Middle School, 3409 NC Hwy. 97, Wendell
• Zebulon Magnet Elementary School, 700 Proctor St., Zebulon
• Millbrook Magnet Elementary School, 1520 E. Millbrook Dr., Raleigh
• Briarcliff Elementary School, 1220 Pond St., Cary
• Pine Acres Community Center, 402 McLean St., Fuquay-Varina
• PAVE SE Raleigh Charter School, 3420 Idlewood Village Dr., Raleigh
• Wake County Human Services Northern Regional Center, 350 Holding Ave., Wake Forest
• Washington Terrace Apartments, 1951 Booker Dr., Raleigh
• Raleigh Millbank Apartments, 1500 N. Raleigh Blvd., Raleigh
• The Oaks Apartments, 3911 Water Oak Dr., Raleigh
• New Hope Village Apartments, 4321 Grandiflora Lane, Raleigh
• Casa De Luna Apartments, 3918 Bonneville Court, Raleigh
• Juniper Level Baptist Church, 9104 Sauls Road, Raleigh
Confirmed Community Sites with Food Provided by Kirk of Kildaire Presbyterian Church for pickup for families with children ages 18 and under. Sitios comunitarios con alimentos proporcionados por la Iglesia Kirk of Kildaire Presbyterian Church para recoger a familias con niños menores de 18 años:
• First United Methodist, 117 S. Academy St., Cary, Mon.-Fri., 12:15 p.m. to 1:15 p.m.
• Chatham Forest Apartments, 880 Glendale Dr., Cary, Tues. and Thurs., 6:30 p.m. to 7:30 p .m.
• Apex First Baptist, 419 S. Salem St., Apex, Mon. and Wed., 6:30 p.m. to 7:30 p.m.
• Arbors at Cary Apartments, 200 Wrenn Dr., Cary, Mon.- Thurs., 6:00 p.m. to 7:00 p.m.
• Crosstimber Apartments, 900 Goldenshoe Cir., Morrisville, Mon.-Fri., noon to 1 p.m.
Inter-Faith Food Shuttle Mobile Market Locations and Times/ Lugares y horarios del mercado móvil Inter-Faith Food Shuttle:
• Abundant Life Cathedral, 4400 Old Poole Road, Raleigh, Fourth Saturdays (beginning 3/28/20)., 10:00 a.m. to 11:30 a.m.
• Bread for Life Mobile Market at Zebulon Boys & Girls Club, 1320 Shepard School Road, Zebulon, Third Saturdays (beginning 3/21/20) 10:00 a.m. to 11:00 a.m.
• Community Helpers Service Center, 111 N. First Ave., Knightdale, Drive-thru, Thursdays (beginning 3/19/20), 10:00 a.m. to 1:00 p.m.
• Martin Street Baptist Church, 1001 E. Martin St., Raleigh, Second Saturdays (beginning 4/11/20), 10:00 a.m. to 11:00 a.m.
• Praise Temple Mobile Market, 1329, U.S. Hwy 70, Fourth Saturdays (beginning 3/28/20), 10:00 a.m. to 11:00 a.m.
• Wake Forest Baptist Church, 107 S. Ave., Wake Forest, Third Tuesdays (beginning 3/17/20), 4:30 p.m. to 6:15 p.m.
Family and Community Empowerment Services (FACES) assists clients on a first come, first serve basis. We take applications from 9:00 a.m. to 11:45 a.m. Tuesday and Thursday.
FACES' volunteers are here to help Wake County residents of Fuquay-Varina and Willow Spring (27592) during financial emergencies.
We consider electric bills and LP gas fill ups, discuss your medication scripts or refills, and will work to help keep you from eviction in your rental unit or home. FACES' representatives will also consider other one time major bills that have impacted your budget.
You will be asked to fill out an application that outlines your current monthly expenses. In order to serve you we also require documents that will help us understand and verify why your household is having a financial emergency.
Please bring the following items to your FACES visit:
Picture Identification
Copy of the bill that you need help with:
This may include the "Final Notice" of your electric bill, gas or propane bill or refill estimates, valid lease agreement or mortgage statements, and prescription from your doctor or empty bottles for refills. FACES will also consider other one time major household expenses as part of your emergency needs. For example volunteers will discuss your car insurance or estimates for car repair (if the car is used for work), temporary day care, heating or plumbing repairs, and other major household needs.
In order to help us understand your household financial crisis, FACES may require any of the following documents verifying your income and financial status:
If you have reduced hours, bring pay stubs that show your reduction in pay over a few months.
If no pay stubs are available, bring a letter from your former employer verifying your previous employment.
Bring any application for or pay verification for unemployment or disability.
Also bring copies of as many major bills as possible that will help outline why your household is struggling to pay the requested emergency service.
FACES Hours:
Remote service resumes June 4, 2020.
Tuesdays and Thursdays
9:00 a.m. to 11:45 a.m.
Location:
Saint Augusta Missionary Baptist Church
Family Life Center
605 Bridge Street
Fuquay-Varina, NC 27526
Phone:
919.567.8100
Leave a message for someone to return your call and schedule an appointment.
Email:
exec@faces-cares.org